VIP Sleeper Bus Charter Service
VIP sleeper bus charter provide you coaches that are luxurious and comfortable. This service provided Entertainment sleeper Coaches Bus for all types of occasions nationwide. We provided our clients with a choice of Luxury Entertainer Coaches including Deluxe Coaches, Sleeper Coaches, VIP Sleeper Buses, Executive Coaches, Standard Coaches, fully loaded Luxury Coaches. It also provide you and your group the perfect sleeper bus charter service ensure comfortable living on long tours.
We take credit in offering our customers the secure transportation. Up to date equipments, precautionary maintenance program and extensive driver safety programs. The name of VIP Sleeper Bus Charter is synonymous with magnificence.
VIP sleeper bus charter mission:
VIP chatter mission is to give the safest most comfy, and trustworthy chartering experience in nationwide. Our well trained and skilled staff is dedicated to making any position feasible that is our assurance. There is nothing that our professional staff cannot manage.
VIP sleeper bus charter Includes:
Seats up-to 15 members
Sleeps up-to 12 members
Full length couches
GPS Navigation
Full bathing and toilet facility with running water
Master suite /queen size bed
High back chairs, head rest
LED televisions
Home theatre speaker system
DVD, CD player, dual satellite system, WiFi
small refrigerator, ice chest, microwave oven, storage place, trash chute.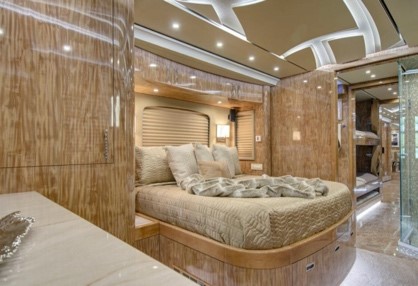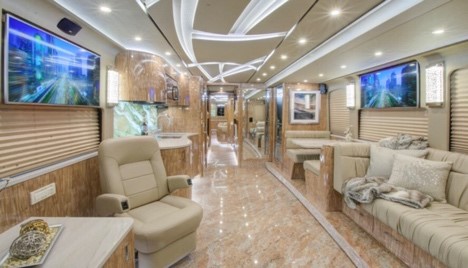 VIP charter bus services handle a modern day fleet, well sustained luxurious motor-buses compete a variety of transportation needs. To provide you more comfortable and standardise trip.